Working on your mental health this fall? As the daylight hours dim, many people naturally spend more time. This can be the perfect opportunity to look inward, focus on yourself, and prioritize self-care. 
With the holidays approaching, there's no better time than fall to focus on mental health. Explore our top, expert-approved tips on how to avoid autumn overwhelm. 
Autumnal Awareness
People have mixed opinions about fall. For some, the back-to-school busyness and hectic nature of the holidays is enough to take over. For others, the change in weather and leaves is welcome. 
Whatever your view on fall is, it can be an optimal time to focus on your mental health. There's actually a few reasons (backed by psychological research) to look forward to fall, and tapping into fall energy can help motivate you to keep your mental health at the forefront. The benefits of doing so are almost too many to count— from welcoming a fresh start to handling the holidays better, you'll be thanking the changing leaves for this time of reflection and enjoyment.  
10 Top Tips for Better Mental Health This Fall 
Don't know where to start? Try these tips for improving your mental health this season. 
1. Focus on a Fresh Start
One unique phenomenon that happens during fall is back-to-school time. Even if you aren't hitting the books this autumn, it's a great time to renew your goals. Like holidays, back-to-school can be a sort of seasonal landmark that reminds you fall is a new beginning. Tap into your inner child, but instead of opening a fresh pack of pencils, you can give yourself a fresh start. 
2. Handle Hectic Holidays 
There's no doubt about it—the holidays are breeding grounds for stressful situations. Fortunately, focusing on your mental health during the fall can help provide a protective mental framework. When things go wrong or events turn out different than you imagined, a strong mentality can help you be resilient and handle hiccups with greater ease. 
3. Don't Downplay "Winter Blues" 
During the fall and winter, it's possible for seasonal affective disorder (SAD) to set in. This special type of depression can have a serious impact on day-to-day life, making it difficult to accomplish everyday tasks that seemed easy during other times of the year. SAD can be easy to dismiss as a simple case of the "winter blues," so it's important to take note of troubling mental health symptoms during this time of year. 
While taking time for mental health won't necessarily be a cure for your worries, it can help boost your mood and mental function during the fall. Prioritizing mental health during this time is especially crucial, and being mindful of seasonal changes can help motivate you to safeguard your mental space. 
4. Remember, Patience Pays Off
It's important to note that meaningful improvements to mental health won't happen overnight (or even over a couple of nights). However, making small, sustainable changes over several weeks can make a big difference in the long run. 
As mentioned above, a healthful fall sets the stage for a winter full of wellness. Since it can take some time for the full benefits of health habits to set in, fall is the optimal time to begin making changes. Basically, if you're looking to thrive (not just survive) during winter, start improving during fall!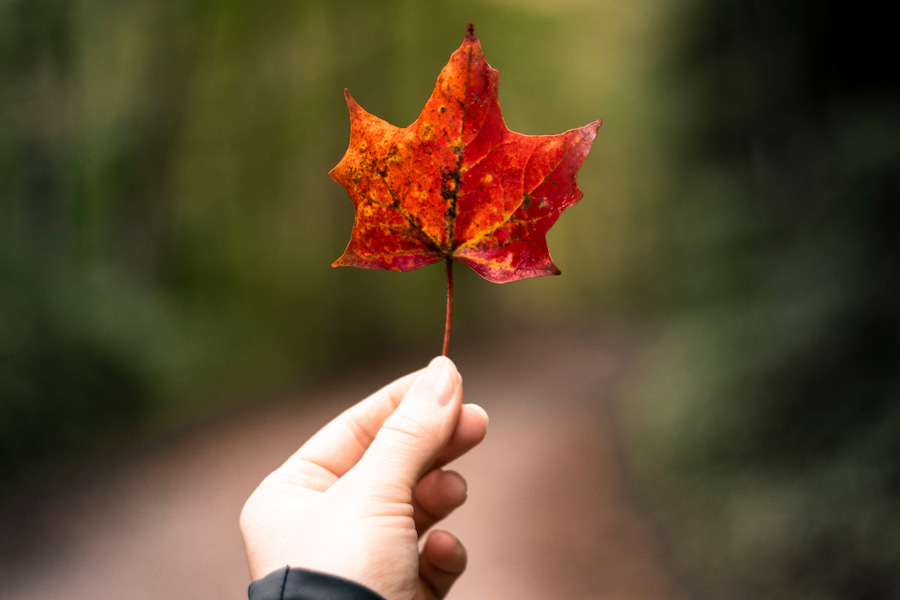 5. Connect with Community
Fall can also be a great time for connection! Even though weather may limit some of your usual activities, technology makes it possible to gather in groups while still maintaining boundaries on your time. Get creative, such as hosting a movie "watch party" where everyone logs into a streaming device at the same time to watch the same movie together. 
If starting the journey to better health seems overwhelming, keep in mind that October is National Depression and Mental Health Screening Month. This means that many healthcare providers may be emphasizing mental health during the October, and many support groups and communities will be hosting awareness events. This can be a less intimidating way to get involved with others who are dealing with the same struggles you are. From online to in-person events, this can be an optimal opportunity for learning more and finding additional resources on topics you care about. 
6. Work With A Therapist
Since you may be prone to withdraw in the fall, it's also helpful to remember that therapy is not just a last resort. Talking with a mental health professional is an option anytime of year, and you don't have to wait until fall is over and the new year is upon us to make new resolutions. Plus, if your family is the root of your stress, fall can be the best time to touch base with a professional and prepare mentally for family gatherings. 
7. Look to the Light 
Many people find it helpful to modify their schedule in the winter, using sunrise and sunset as signals for wake and rest. This doesn't mean you have to go to sleep at 4 pm if the sun sets at 4 pm. Instead, you could use it as a self-care cue, such as telling yourself,  "when the sun sets, it's time to engage in a restful activity like reading." 
Light therapy is another option to explore, especially if you struggle with more extreme mental health conditions (like SAD). This type of therapy involves sitting in front of a special light box, which mimics the rays of the sun. Studies show that this treatment is safe for most people, and just 20-40 minutes can make a difference in mood and mental health.  
8. Take Time to Reflect 
With the busyness leading up to the holidays, it's easy to get caught up in the frenzy of fall. Taking time for yourself before things get especially busy can help you to "fill your cup" before giving of yourself or your time to other activities. Getting in touch with yourself can allow for deeper insights, which can ultimately make it possible for you to have more meaningful connections and more satisfying relationships with others. 
Surprisingly, self-care doesn't require a big time commitment! It really can include any small act that helps you to keep you stay mindful and prioritize productive ways of thinking. Just 10-15 minutes may make all the difference. Here are a few ideas for taking time for yourself during fall:
Going for a walk 

Indoor hobbies (such as needle art or candle making)

Listening to relaxing music or your favorite tunes 

Spending time in nature's cool, crisp clarity 

Talking to someone you trust  

Watching a good movie or reading a good book
9. Prioritize Health Habits, But Adjust As Needed
Autumn is not the time to put sleep, healthy eating, or exercise by the wayside. However, that doesn't mean you have to perfectly execute your plans each time. Instead of abandoning healthy habits altogether when autumn gets busy, try adjusting your habits to fit your schedule. 
Give yourself grace, and adjust your routine as needed to meet the demands of the changing season. Remember, fall is a season to be enjoyed, not just endured. 
Get inspired by these examples: 
Sleep:

 try a gratitude meditation each night leading up to Thanksgiving

Eating:

 research healthy pumpkin recipes, or start supplementing with vitamin D (under a dietitian or doctor's direction) if you don't get outside often 

Exercise:

 pick apples at a local farm, sign up for a "Halloween Fun Run" in costumes, or train for a "Turkey Trot" on Thanksgiving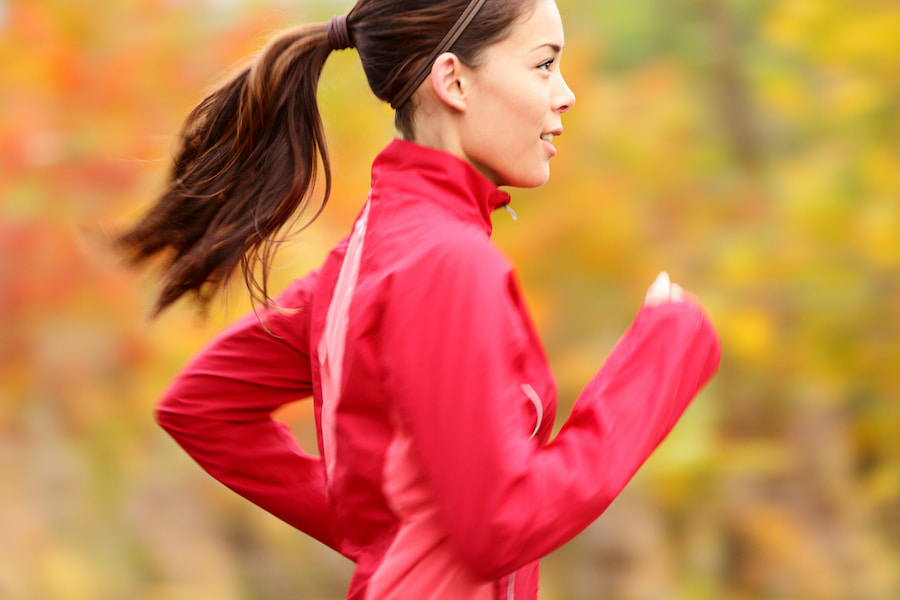 10. Consider Kratom
Keep in mind that your kratom habits may also need to be adjusted during the fall. In general, larger serving sizes of kratom tend to act as a band-aid when things get bad, while a daily kratom regimen may empower you to pursue gradual changes in routine. 
Fall may also be a perfect occasion for kratom first-timers, since it's generally recommended to start with a small serving size and work your way up. Plus, some kratom users find kratom a better, more energizing alternative to coffee (without the jittery effects that interfere with your sleep schedule). 
Final Thoughts on Fall Mental Health 
Whether you're planning on speeding up or slowing down as the warm weather turns crisp, fall is an optimal opportunity to focus on mental health. Connecting with yourself or finding creative ways to connect with others can boost your mood and help you take advantage of autumn's meaningful moments. Remember, whenever your routine feels like more than you can handle, there's no shame in reaching out for professional support or trying herbal support options (like kratom) to help promote a more positive mentality. 
References 
National Institute of Mental Health. Seasonal Affective Disorder. Nimh.nih.gov. Accessed September 2023.  
Serene Health. Self-Care in the Fall: Why It's Important for Your Mental Health. Serenehealth.com. Accessed September 2023. 
Sweet J. There's a Psychological Reason Why We Love Fall So Much. Verywellmind.com. Published October 2021.