About MIT45 Kratom Gummies
Love kratom's effects, but not its bitter taste? BOOST Bites kratom gummies are the tastiest way to take your kratom. With three refreshing flavors, plus a boost of natural caffeine, these sweet gummies are a perfect intro to kratom, or for being on the go.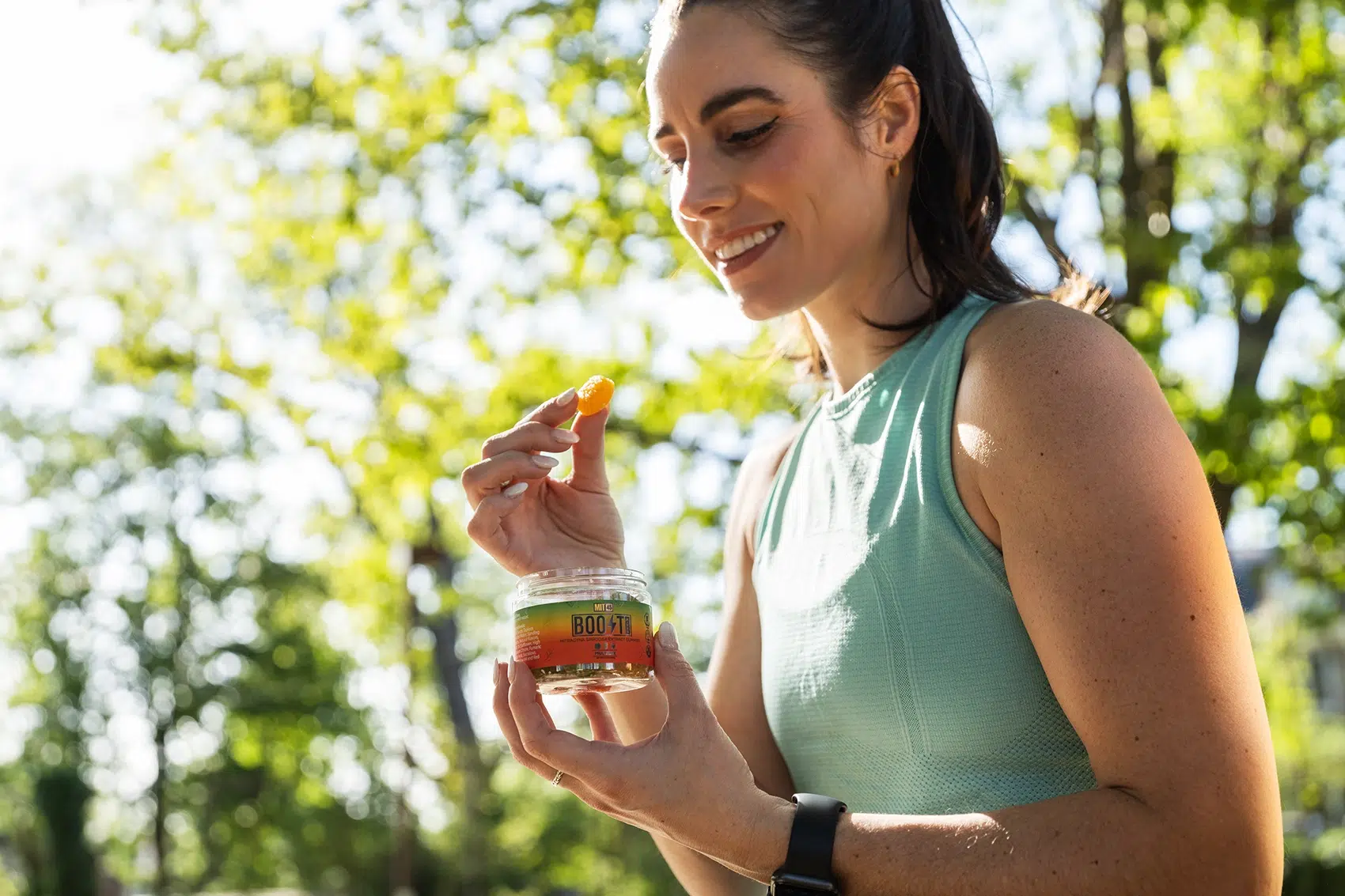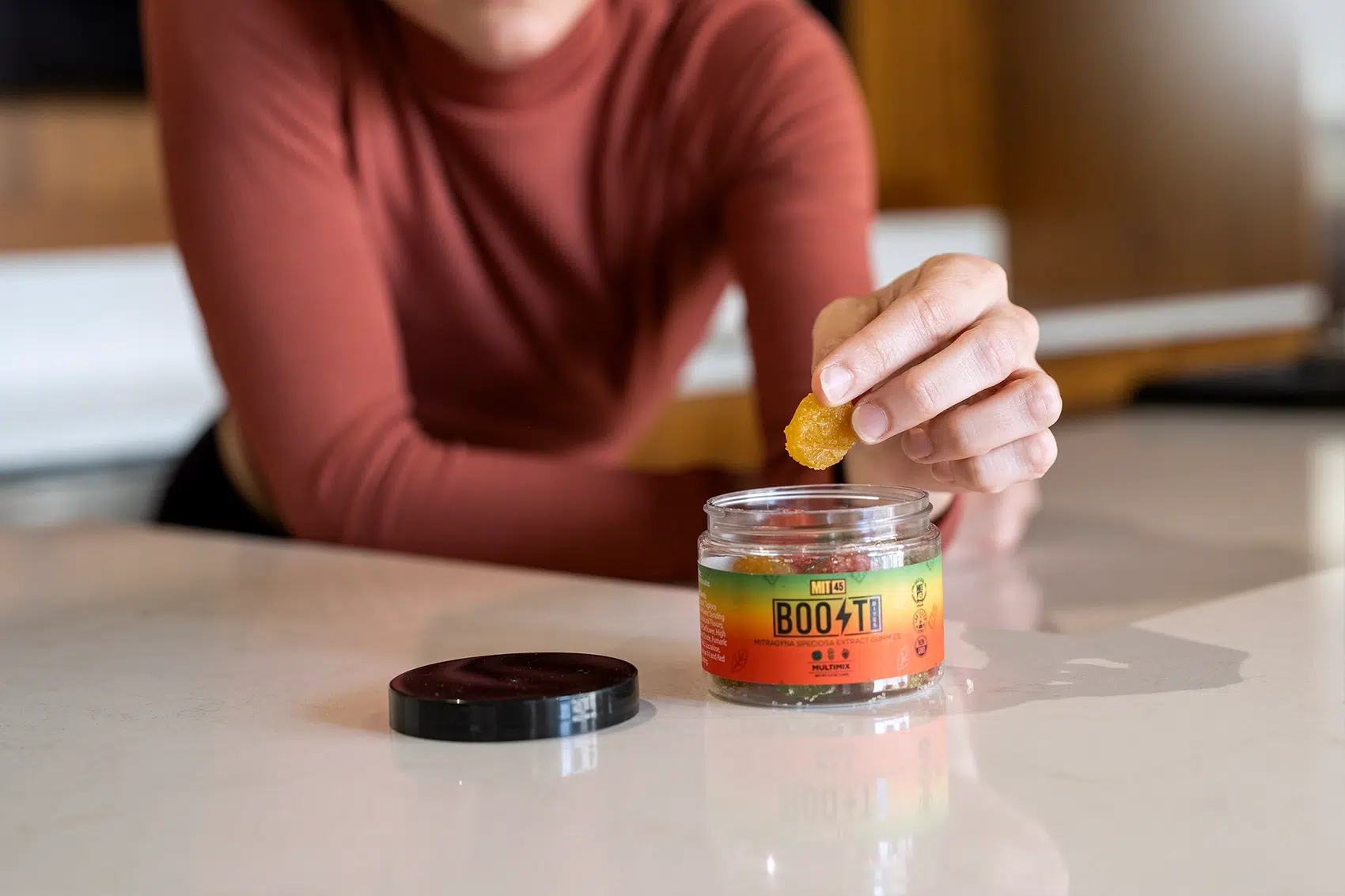 What are MIT45 Kratom Gummies?
Based on our highly-successful BOOST liquid extract shot, BOOST Bites combine our Triple Purified kratom extract with a lift of natural caffeine. We blend them up into a soft and chewy gummy, and seal them for freshness.
Why choose MIT45 Kratom Gummies?
MIT45 kratom gummies could be perfect for you if you really don't enjoy the taste of kratom. They're also a popular pre-workout for tossing in your gym bag, or for introducing kratom to new users. After all, who doesn't love gummies?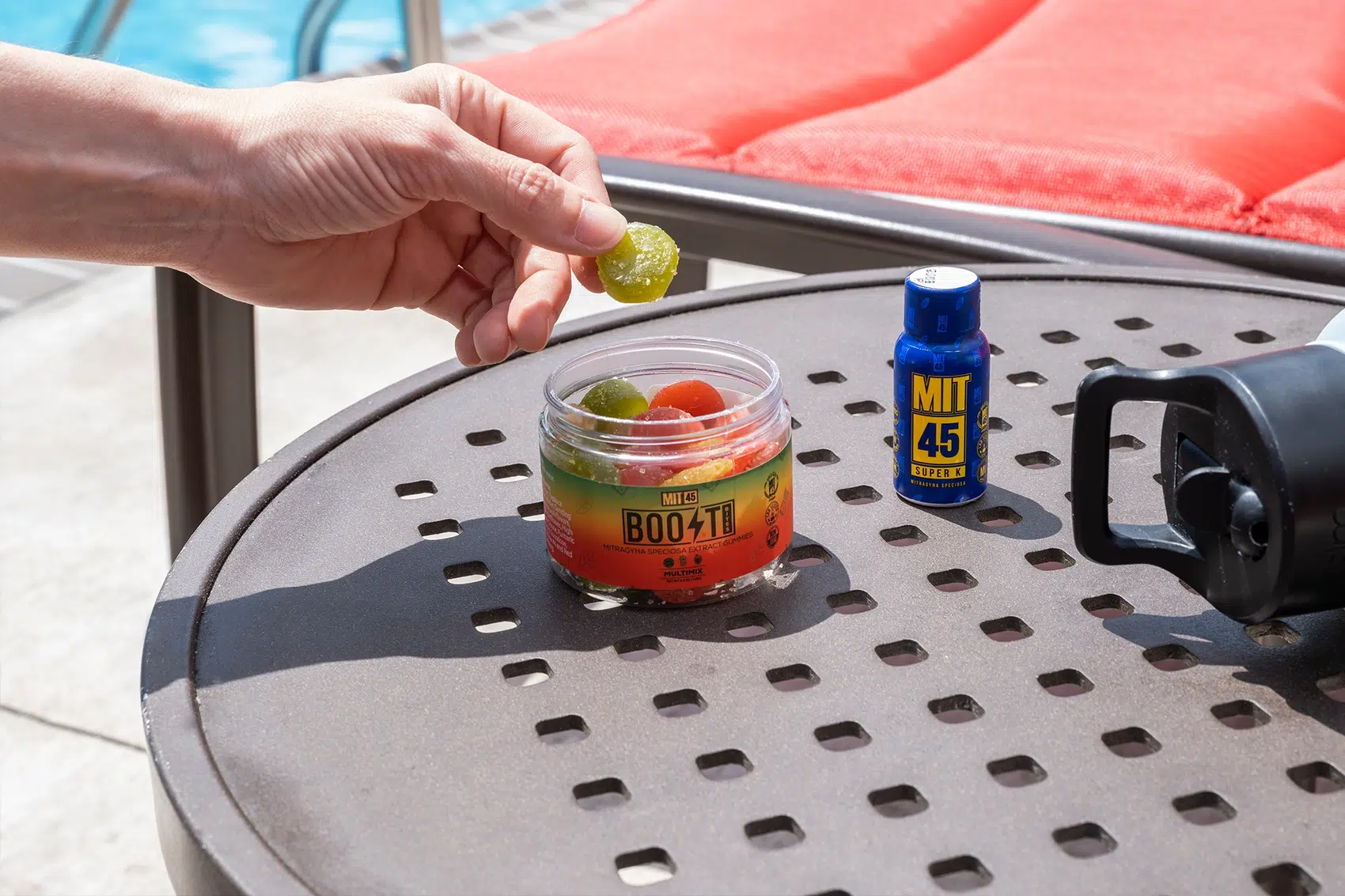 What makes our Gummies different from others?
MIT45 produces the best kratom gummies available on the market today. Our proprietary extraction process and relentless lab testing ensure pure, consistent mitragynine levels. All of our products meet the MIT45 Gold Seal of Approval, with purity standards far more stringent than the industry requires.
ADVANTAGES OF BUYING FROM MIT45
When you're shopping for kratom products, you don't want to have to worry about what's really in them. As a founding member of the American Kratom Association, our dependable, transparent reputation is moving the entire industry forward.

We've been around for 10+ years. While many brands may come and go, we're still here, and we're just getting started.

Starting with the best kratom plants, each batch is tested and certified for purity and a consistent experience, time after time.

Our proprietary extraction process leads our industry, and we're constantly testing and developing new products.

Each MIT45 product is third-party lab tested, with clear results. Just find you products lot code, and visit our Certificate of Analysis page.
In general, it's a combination of the raw amount of kratom extract and the mitragynine concentration. Each one of our BOOST Bite gummies, for example, may have a modest 10mg of kratom extract but with a very high mitragynine concentration. In fact, this 65% mitragynine extract is at the upper threshold of what your body can absorb at one time, known as bioavailability.
At the same time, we blend this extract with sugar, citric acid, and other flavors to create the delicious taste as well as optimize your body's ability to absorb the extract. For these reasons, most experienced kratom users find they need at least two gummies to achieve the desired effect, but first timers should stick to one gummy until they know how their body will react.
Check out our kratom edibles resource guide to learn more about kratom in general and what makes kratom gummies different from other types of kratom.
Yes, kind of. Much like kratom capsules, gummies tend to take a little longer to break down and get absorbed through the lining of the digestive system. However, the effects tend to last a little longer too.
Still, there are a few factors that will influence how your body absorbs the kratom such as the presence of food in the stomach, which can block the receptors in the digestive system and slow the absorption rate.
If you think you'll like the taste of gummies but don't like the idea of waiting for the effects to kick in, one option would be to chew the gummies up and then let them dissolve through the lining of the mouth, which works more quickly than absorbing through the digestive system.
Gummies are one of the fastest growing product categories for kratom. There are two big reasons for this: First, gummies really do hide kratom's bitter taste even more so than our liquid extracts. Capsules can eliminate the taste altogether, but if you want to actively enjoy the experience of taking kratom, gummies are your best bet.
Second, kratom gummies are more discreet than popping capsule pills, swigs of liquid extract, or a spoonful of kratom powder. Just be sure to have a foolproof strategy for keeping your kratom gummies away from people who don't know what they are, especially children and pets.