ABOUT MIT45 RAW LEAF KRATOM POWDER
This is traditional, raw leaf kratom at its very best. Harvested with care at the ideal stage, then processed, cured, dried, ground, and sealed fresh. Every lot is third-party lab tested for purity, consistency, and a natural kratom experience, sure to be savored by both new and experienced users.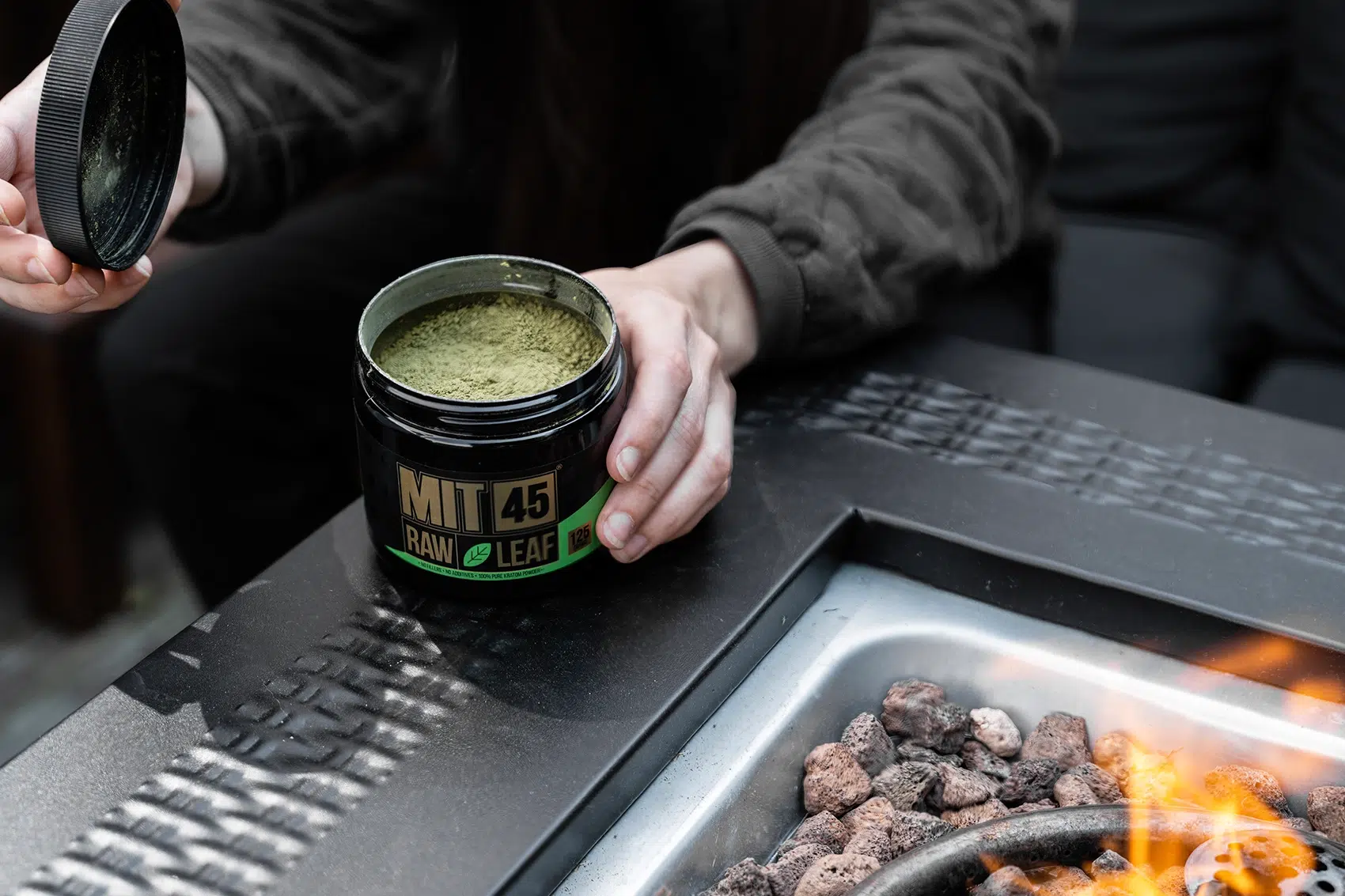 WHAT IS MIT45 RAW LEAF KRATOM?
Our raw leaf is 100% pure kratom leaf, and absolutely nothing else. Tested at every stage for heavy metals and harmful impurities, we take pride in delivering a filler-free experience. This fine kratom powder is easy to scoop, measure, mix, or toss straight back.
WHY CHOOSE MIT45 RAW LEAF KRATOM POWDER?
MIT45 raw leaf kratom might be your perfect match if you're looking for a more traditional kratom experience, or don't want to measure extracts or worry about measuring their strengths. Raw leaf powder is a great introduction for new kratom users and is perfect for brewing tea.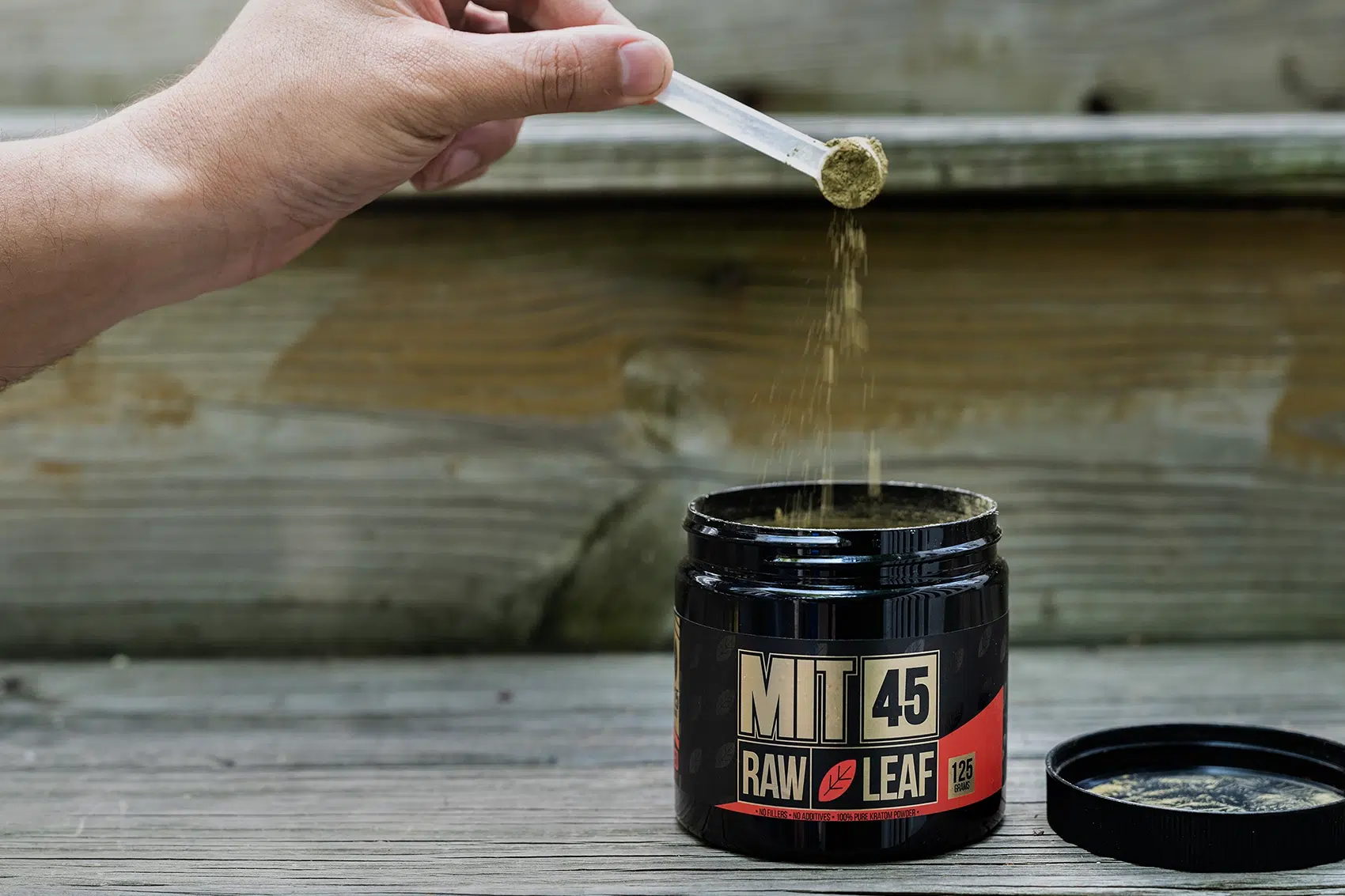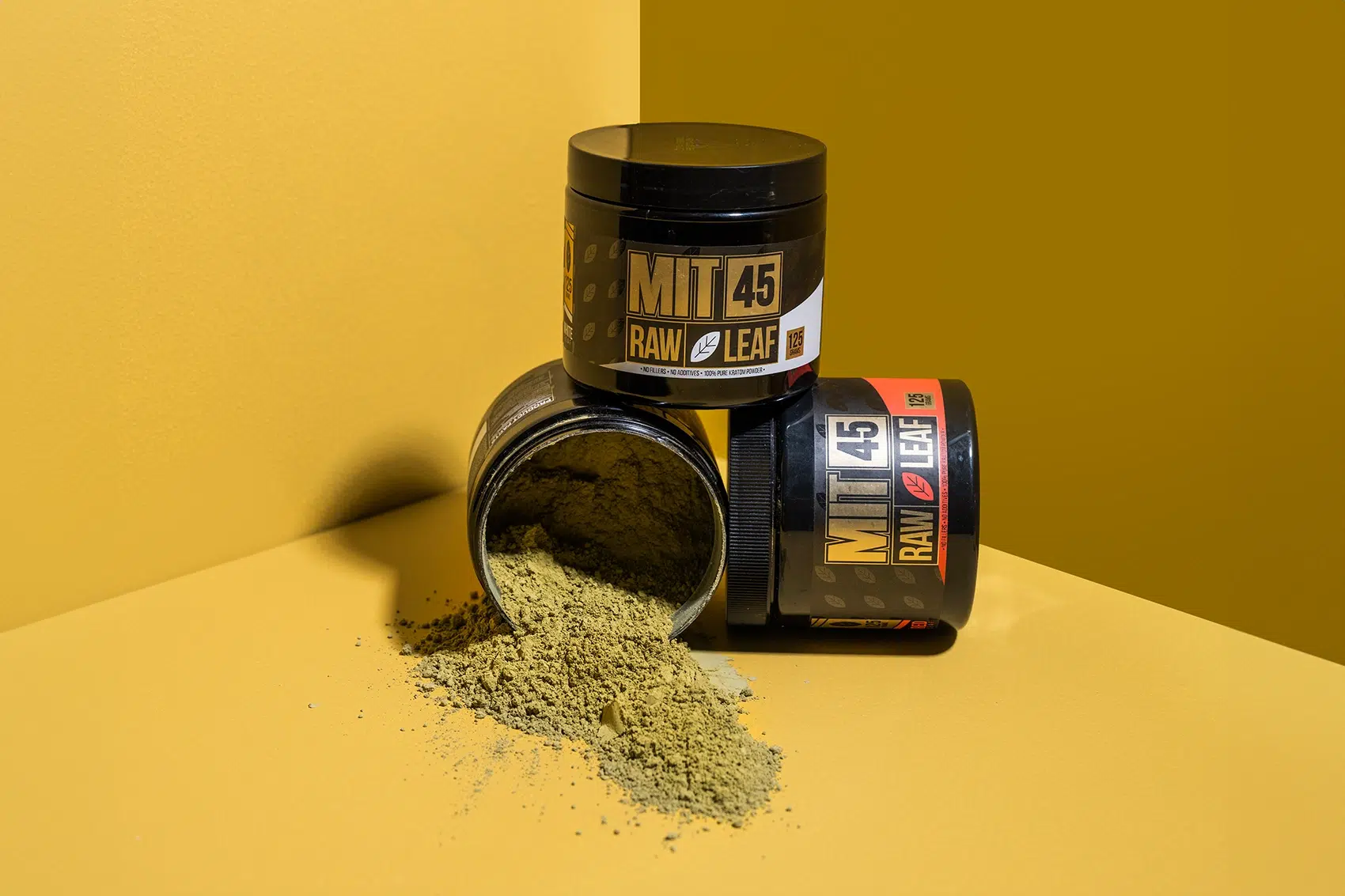 WHAT MAKES OUR RAW LEAF KRATOM DIFFERENT FROM OTHERS?
MIT45 produces the best kratom powder available on the market today. All of our raw leaf products are current Good Manufacturing Practice (cGMP) compliant and meet the MIT45 Gold Seal of Approval, with purity standards far more stringent than the industry requires.
ADVANTAGES OF BUYING KRATOM RAW LEAF FROM MIT45
With every tub backed by our 30-Day Money Back Guarantee, you can find out if raw leaf kratom is right for you. And if you're an experienced user, why not put MIT45 to the test? If it doesn't compare to your current brand, we'll make it right. Choose from Red, Green, or White Vein varieties to get started.

We've been around for 10+ years. While many brands may come and go, we're still here, and we're just getting started.

Starting with the best kratom plants, each batch is tested and certified for purity and a consistent experience, time after time.

Our proprietary extraction process leads our industry, and we're constantly testing and developing new products.

Each MIT45 product is third-party lab tested, with clear results. Just find your products lot code, and visit our Certificate of Analysis page.
RAW LEAF KRATOM POWDER FAQs
Raw leaf kratom powder is made by harvesting, drying, and grinding kratom leaves into a powder. This loose powder makes for a more natural addition to teas and smoothies. Yes, you can simply put some powder in your mouth and wash it down with a chaser, known as the toss and wash method. Nowadays, however, people looking to take their kratom on the quick are drawn to our collection of liquid extracts, gummies, and capsules.
Raw leaf is still preferred for lovers of tea, pre-workout protein smoothies, and other health drinks. The lower mitragynine concentration of raw leaf kratom also makes it easier to manage your serving size, while a cup of tea or smoothie makes for a more pleasant experience so you can enjoy kratom throughout the day.
Check out our kratom raw leaf powder resource guide to learn more about kratom in general and what makes raw leaf powder different from other types of kratom.
Most raw leaf kratom powder on the market has a similar strength because the alkaloids aren't concentrated like they are with extracts. Most raw leaf kratom powder on the market has a mitragynine concentration between 1-2%. That said, raw leaf products also contain more of the full spectrum of kratom alkaloids, making the exact amount of mitragynine less predictive of its effects. In fact, one of the reasons our red vein powder is known for delivering more soothing effects is likely because it has a slightly lower mitragynine content.
A typical serving size is one gram, so there are about 125 servings in our smaller jars of kratom powder. Kratom is a very individualized experience, however, so even one gram may be a lot for some, while others may struggle to notice any effects at all. As people become familiar with kratom's effects and their own sensitivity level, many people will naturally take slightly larger amounts of kratom until they find the sweet spot for them.
If you're using the powder to make kratom tea, you can also influence your exact serving size and the taste by choosing to strain the powder out of the tea before drinking. Most of the kratom will be dissolved in the hot water, but you may be leaving some of these active alkaloids behind in exchange for less bitterness.