About MIT45 kratom capsules
Looking to completely eliminate the bitterness issue? MIT45 kratom capsules are portable, easy to measure consistently, and go down easy. Add them to your pantry or gym bag for when you're on the go.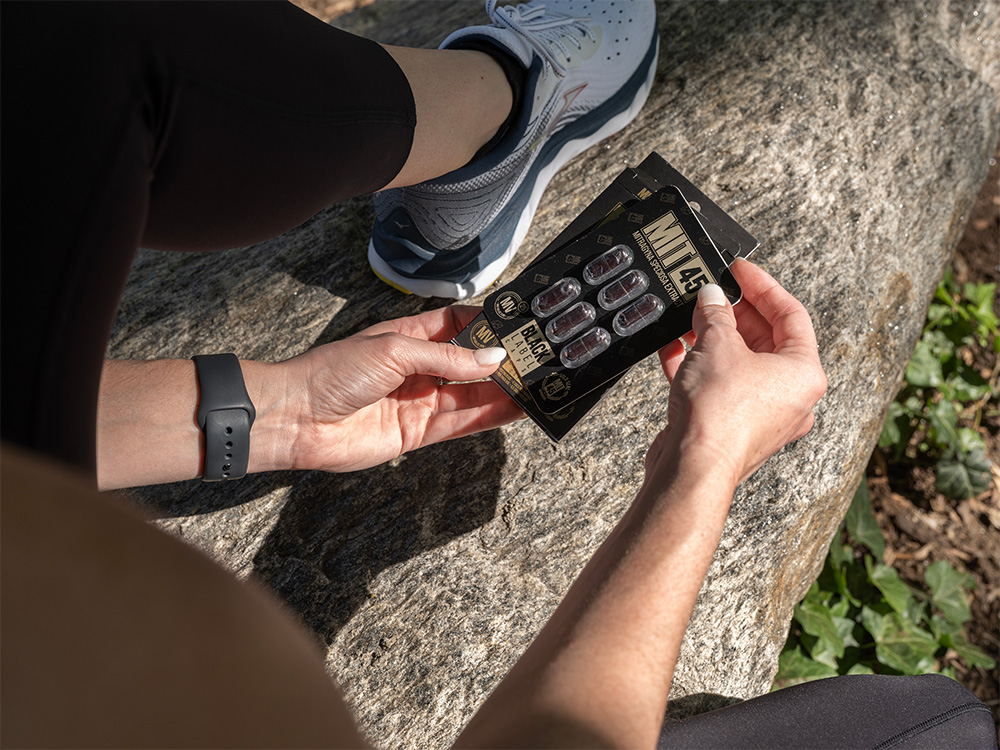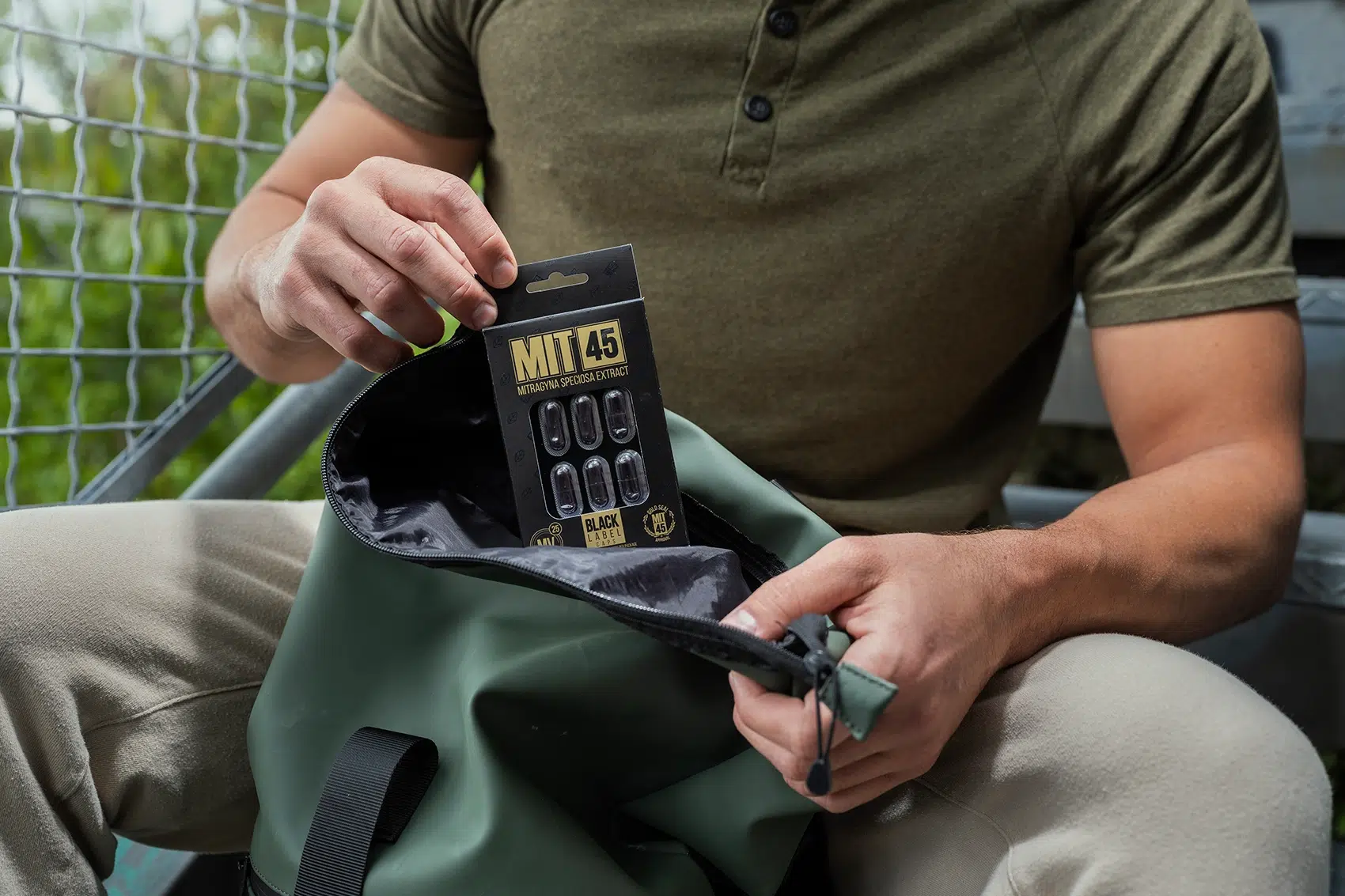 What are MIT45 kratom capsules?
Our capsules deliver fast-acting, long-lasting effects for our kratom users. Enjoy Raw Leaf Capsules for easy to manage serving sizes, or Black Label extract capsules for a stronger experience. Either way, you get safe, high-quality kratom that's easy to take in capsule form.
Why choose MIT45 kratom capsules?
Reach for kratom capsules if you're looking for convenience, consistency, and skipping the bitter taste of kratom. Our Raw Leaf Capsules are ideal for new users, or those looking for a lighter experience, while Black Label Capsules deliver increased effects.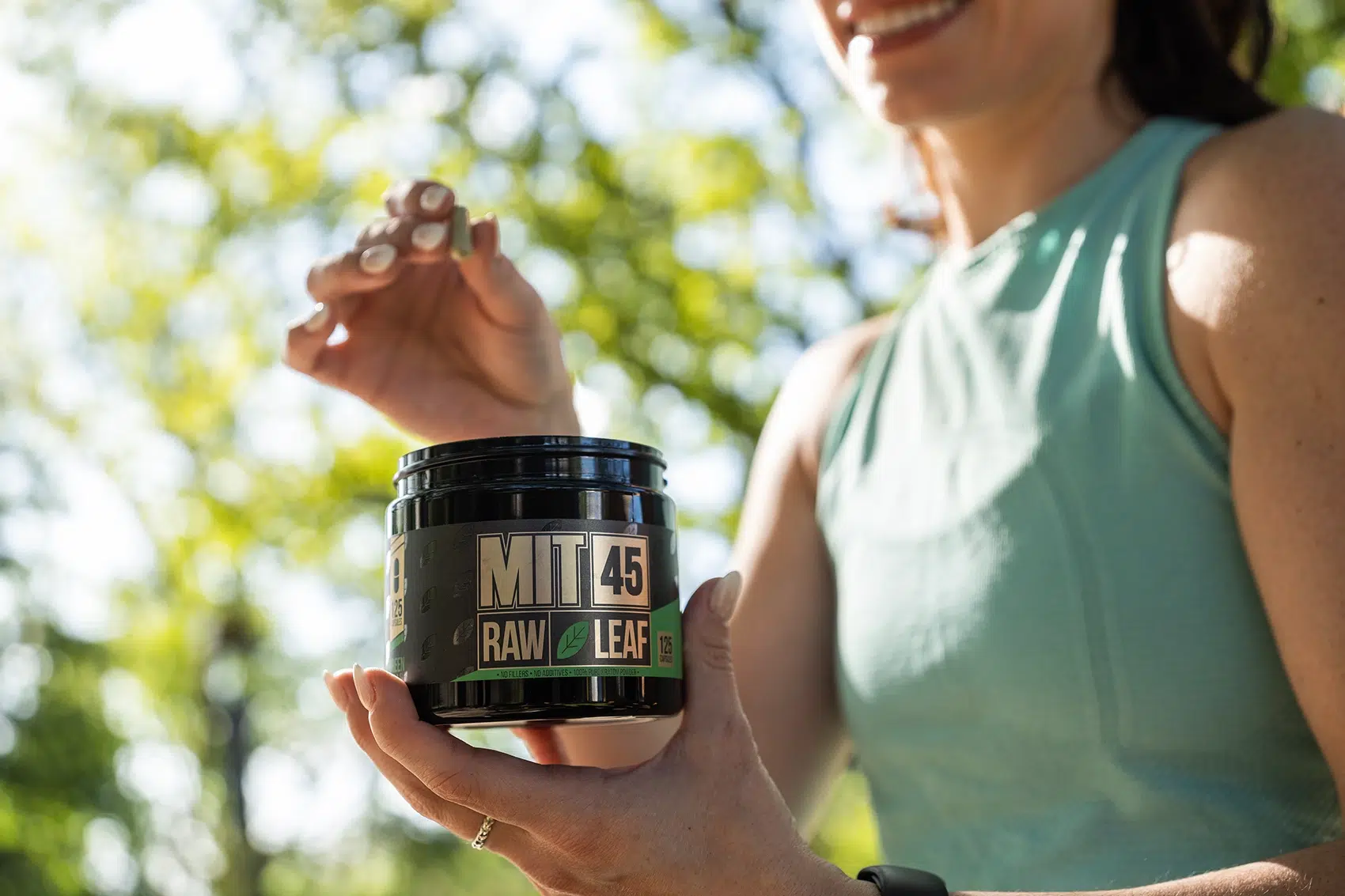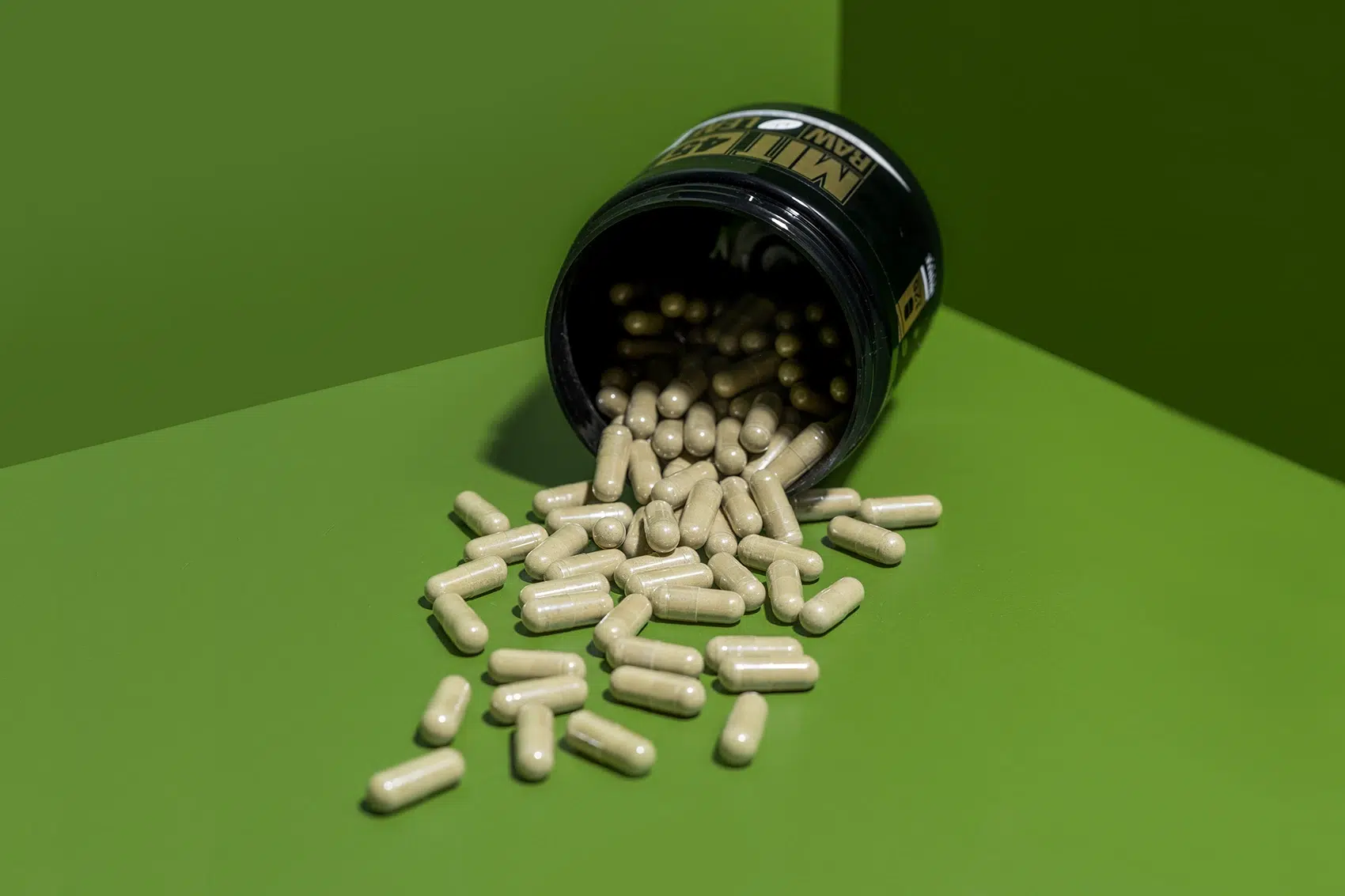 What makes our kratom capsules different from others?
MIT45 produces the best kratom capsules available on the market today. All of our capsules are current Good Manufacturing Practice (cGMP) compliant and meet the MIT45 Gold Seal of Approval, with purity standards far more stringent than the industry requires.
ADVANTAGES OF BUYING KRATOM CAPSULES FROM MIT45
Anyone shopping their health food store knows the feeling—what's really in those capsules? But with MIT45, you know! Just find the lot code to search for our third-party lab's Certificate of Analysis (CoA) results. And of course, every capsule is backed by our Money Back Guarantee.

We've been around for 10+ years. While many brands may come and go, we're still here, and we're just getting started.

Starting with the best kratom plants, each batch is tested and certified for purity and a consistent experience, time after time.

Our proprietary extraction process leads our industry, and we're constantly testing and developing new products.

Each MIT45 product is third-party lab tested, with clear results. Just find you products lot code, and visit our Certificate of Analysis page.
Kratom capsules are easy-to-swallow pills that have been filled with extracts or dried leaf material from the kratom tree, Mitragyna speciosa. You can learn a lot about kratom capsules right here on our product collection page, but we're not just experts in our own products.
Check out our kratom capsule resource guide to learn more about kratom in general and what makes capsules different from other types of kratom.
Kratom capsules will take slightly longer to produce an effect as the gelatin coating must first dissolve. Many people discover loose kratom powder kicks in after 20-30 minutes, while capsules typically take between 30-60 minutes or even longer on a full stomach. However, as kratom capsules are absorbed farther down the digestive tract, their effects usually last a little longer. There are even some differences in how kratom extracts are absorbed by the body when put in capsules vs tablets.
The most important thing is to recognize whether the capsule is filled with raw kratom powder or powder extract. One MIT45 raw leaf capsule contains approximately 5-10 milligrams or mitragynine, the primary alkaloid in kratom. By comparison, one Black Label extract capsule contains approximately 68 milligrams of mitragynine. Unless you're particularly sensitive to kratom, you can likely take two raw leaf capsules and feel only mild effects, whereas even experienced kratom users should likely start with a single extract capsule.