One of the reasons red kratom is so popular is the reputation of the individual strains. Of these strains, two in particular stand out: Known for the strength of its effects, Maeng Da is easily among the most popular kratom strains and comes in several varieties including Red Maeng Da. 
In contrast, Bali kratom invokes the ethereal vibes of Indonesia's most cherished natural landscape. Along with certain myths about kratom strains themselves, the common wisdom really stops at the leaf's edge when you start talking about red kratom extracts.
RED KRATOM EXTRACTS FROM SPECIFIC STRAINS
Red Maeng

Da

Extract:

Extracts are a concentrated form of kratom, and Maeng Da is known as one of the strongest kratom strains. But are the effects themselves the same? And if not, why not?

From the red vein color to the ever-popular Maeng Da strain,

find out if th

is type of extract lives up to the

ancient mystique

of its raw leaf counterpart.

 
LEARN MORE
Red Bali Extract:

The calming effects of red vein kratom plus the soothing reputation of Bali kratom strains? This

kratom must be

freaking awesome

, right?

Yes and no. T

he

story is a

littl

e more complicated than that

—

starting with

w

he

ther or not

Re

d Bali kratom is

a

ct

ually from

Ba

li

.
LEARN MORE
CREATING YOUR OWN RED

EXTRACT

BLEND: PROS AND CONS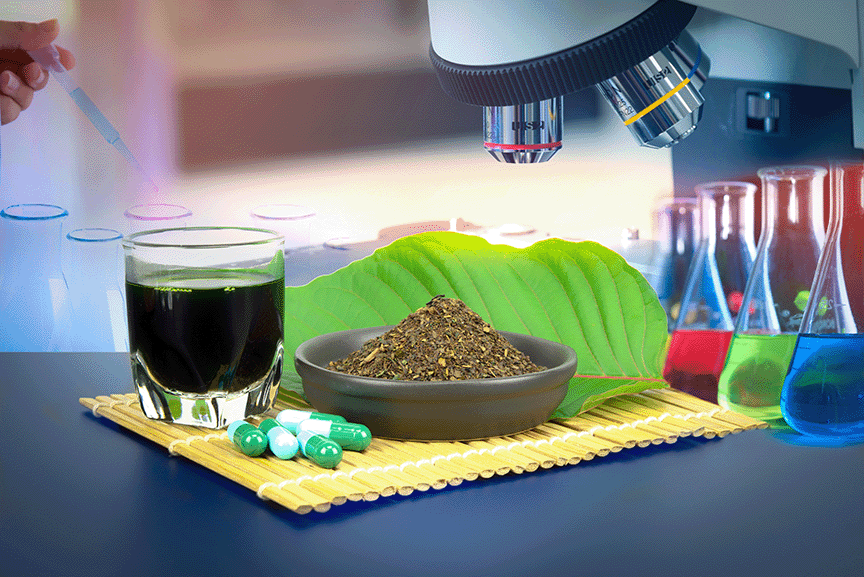 Because most red kratom extracts contain multiple types of kratom, some enthusiasts attempt to make their own strain-specific extracts at home. This is possible but time-consuming, and you may end up with poor results. Unless you're an experienced chemist with the proper equipment, you might make an unsavory or even dangerous batch of kratom extract. Thus, most people must decide if they prefer an extract from a combination of unknown kratom strains or stick to raw leaf kratom. 
Red Kratom Extracts from MIT45 
We don't usually like to call our Super K and Super K Extra Strong kratom shots "red kratom extracts." That's because we create our extracts based on standardized mitragynine content rather than simple concentrations of raw leaf product.  
That said, these Super K kratom shots do have a lower mitragynine content than our other extracts. And we've formulated these products this way intentionally to emphasize the effects of kratom's secondary alkaloids.  
Super K: These 30ml bottles contain 500mg of kratom extract and are popular with people who are looking for those secondary alkaloids and/or prefer to take kratom during the second half of the day. Micro servings can be used by people who are sensitive to kratom but want to give this extract a try.  
Shop Now
Super K Extra Strong: This kratom shot uses the same extract formulation, but we pack even more of it into this bottle. With 1,200mg of extract, each shot of Super K ES comes with 5-6 servings, making it popular with those looking for the best value or an extra-large serving size of kratom.  
Shop Now
Get to Know MIT45 
Of course, now that you know more about red kratom extracts, you may discover they're not the right kratom product for you after all. MIT45 has an assortment of kratom products that are designed to meet the health, wellness, and fitness goals of every kratom user. Whether you think you might be a fan of raw leaf kratom, capsules, gummies, or a more mitragynine-dominant extract, we carry the finest products in the industry.