If you're looking for easy meal prep ideas, you've come to the right place. When you're new to meal planning and preparation, it may feel like yet another item to check off of your to-do list. However, the right mix of easy recipes and tips can set the stage for a truly healthful practice that enhances other areas of life. 
See how healthy meal prep contributes to wellness (and where kratom comes in). 
Healthy Meal Prep Ideas
Meals can easily seem like an afterthought without careful attention to meal preparation. Even the most well-intentioned individuals can end up eating from a vending machine or drive through when planning falls by the wayside. Luckily, prioritizing meal prep can be an investment in wellness. 
Already feeling overwhelmed by the thought of planning meals? Look no further than this roadmap for preparing meals full of nutritious, healthy foods.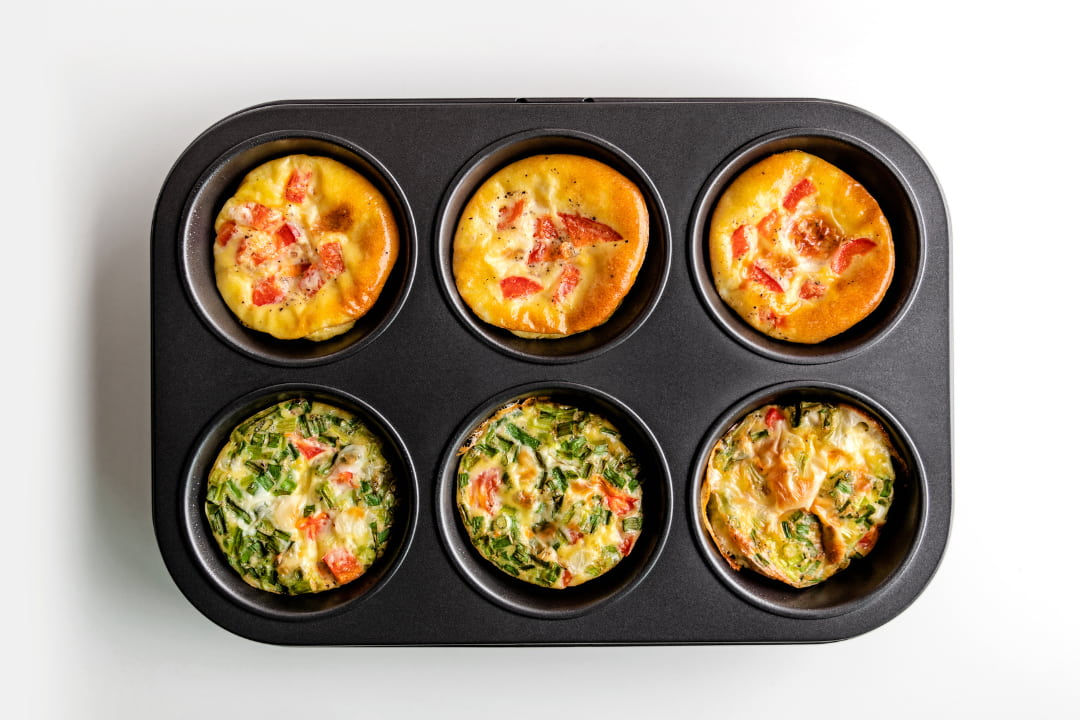 Healthy Breakfast Meal Prep 
Breakfast really does set the tone for the rest of the day, and a healthy meal can make all the difference. Since morning can be busy with details (like breakfast) left until the last-minute, meal prep makes all the difference. 
The components of these meals can be prepared ahead of time, or assembled in minutes, to make meal prep easier: 
Avocado toast

Breakfast bowls (such as a smoothie or yogurt bowl)

Breakfast burritos 

Chia pudding 

Hashes or scrambles

Homemade bagel bites

Homemade breakfast sandwiches

Homemade egg cups  or "egg muffins" (baked in muffin tins, as pictured above)

Homemade muffins

Oatmeal, oatmeal casseroles, or oatmeal bars

Overnight oats 

Parfait (layered yogurt, fresh fruit, and granola)

Protein smoothie 

Ready-to-eat whole grain cereals

Whole-grain bread or toast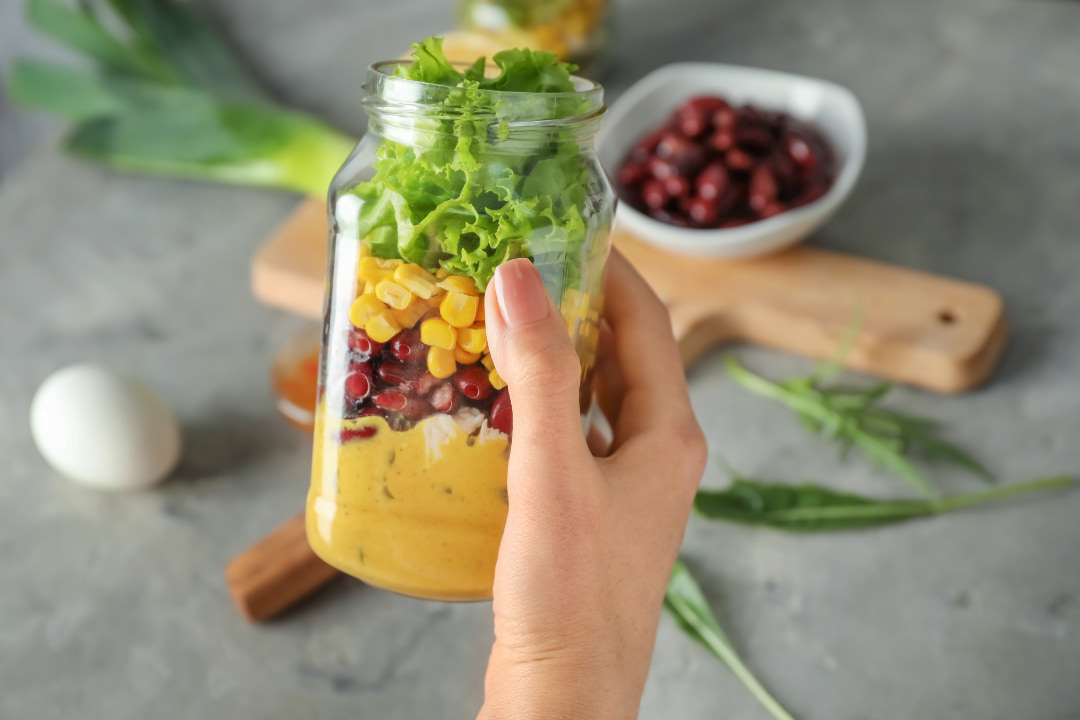 Healthy Lunch Meal Prep 
A filling lunch is extra important, for reasons beyond well-being. Without lunch, you may become prone to an afternoon slump, which can easily interrupt workflow, focus, or even fun. Having a meal rich in healthy fats, proteins, and fiber can contribute to a feeling of fullness that sustains you until your next meal. 
The following meals can be packed the night before, easily reheated, or made in under 15 minutes: 
Bento box meals

Bowls (such as a burrito bowl)

"Cakes" fritters, or patties made of fish, meat, or vegetables (great with homemade dip!)

Chicken or tuna salad (perfect for everything from crackers to wraps to sandwiches)

Chili

Dinner leftovers 

Grilled kabobs (such as with chicken or steak and veggies)

Homemade deli rolls

Homemade "lunchables"

Mason jar salads, salads, and pasta salads

Sandwiches (classics like PB+J or ham and cheese)

Wraps and lettuce wraps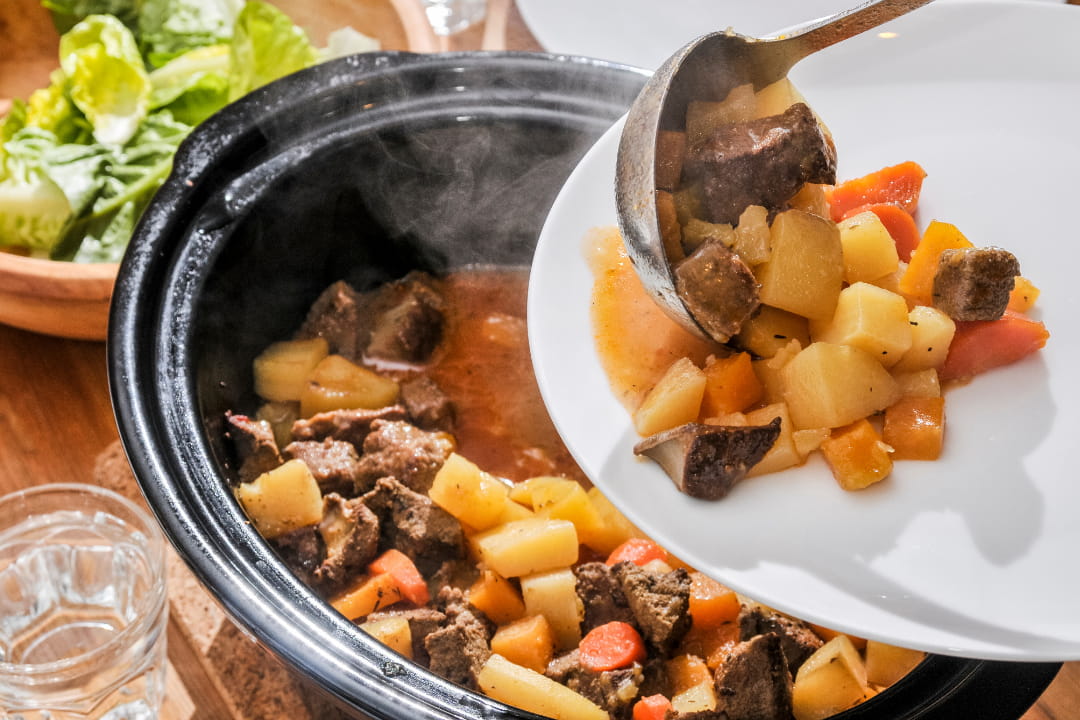 Healthy Dinner Meal Prep 
Dinner has a bad rap for needing to be elaborate, when in reality, simple staples can do the trick! Many recipes, like stir-fries, utilize a mix of whatever ingredients you have on hand (saving you from making a trip to the store every other day during the week). 
Next time you hear "what's for dinner", consider these options for an evening of ease: 
Air fryer meals 

Baked, stuffed, or twice-baked sweet potatoes

Breakfast-for-dinner

Casseroles or curries

Crockpot or slow cooker meals 

Copycat recipes (such as copycat Panda Express)

Healthified comfort food favorites (such as veggie lasagna or chickpea noodle mac and cheese)

Instant pot meals

Meatballs 

One-pan, sheet pan, or one-pot meals

Seafood + veggie + side (such as salmon, broccoli, and wild rice)

Soups or stews

Sloppy Joes

Stir-fry or skillet meals 

Squash, "zoodle", or spiralized veggie dishes

Tacos or enchiladas

Veggie burgers 

Whole-grain pasta dishes or bakes (such as spaghetti, ziti, or penne)
How Does Kratom Fit Into Healthy Meal Prep?
Wondering how to take kratom responsibly, but also more regularly? Incorporating your kratom intake into meal planning can help keep the focus on health by turning occasional kratom intake into a kratom regimen.   
Interestingly, kratom can easily be added to some healthy meal prep recipes! For example, you can plan a kratom smoothie for breakfast by combining homemade "smoothie kits" with your desired serving size of kratom powder. 
The Last Word on Meal Prep for Wellness
Nutrition is an integral part of wellness, and meal prep can help you make progress towards your most important health goals, such as body composition or healthy digestion. Make a habit of easy dishes by combining easy ingredients and meal components, many of which can be prepared ahead of time. 
As a general rule, you can "healthify" comfort food or make homemade versions of classic dishes to make them more nutritious. Don't forget to plan for kratom intake along with your meal preparation— and explore creative options (like kratom smoothies) to make meal prep more exciting!    
Focusing on fitness right now? Try our meal prepping for fitness tips. 
References 
Gordon B. 3 Strategies for Successful Meal Planning. Eatright.org. Published July 2019.